About Us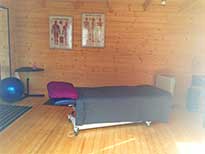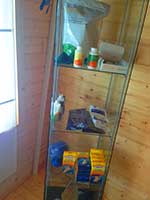 Jo Sports Therapy is based in Bitterne, Southampton and consists of two treatment rooms, providing a calm and relaxing environment for your treatment therapy.
Joanne Noyce has personally taken the time to hand pick her fellow colleagues for their passion and expertise in their particular field of treatment, you can find information about all the therapists here:
---
Joanne Noyce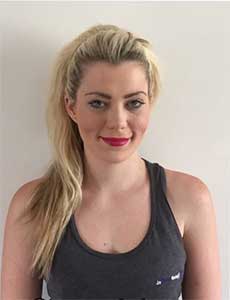 Joanne Noyce started Jo Sports Therapy with the aim of delivering a high quality service across a range of therapies. Joanne spent a number of years aquiring the top qualifications in her field of expertise to reaally give a first class experience to all her clients.
Joanne's Qualifications
Level 3 sports massage
Level 3 swedish massage
Indian Head Massage
Lymphatic drainage massage
Audio sonic machine
G5 machine
Tense machine
Level 5 BTEC diploma, London school of sports therapy
Ultra sound therapy
Infra red therapy
Bio mechanical assessments
Sports Fields Worked Within
Football professionals
Rugby professionals
Power lifting competitions
Body building professionals
Places Of Work
Eastleigh football club
Totton football club
Southampton rugby club
Trogens rugby club
Events Worked
IDFPA - European powerlifting championships - Ireland
Southampton football club players
London marathon
Great South marathon
Marwell 10k run
102 hour football charity match
---
Natalie Torpey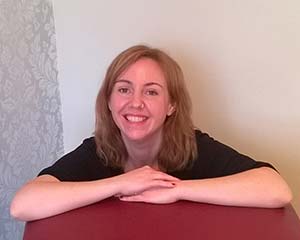 Natalie Torpey uses a combination of massage techniques and trigger point therapy which are tailored to address your individual needs and preferences.
Natalie's Background
In the late 1990's I was awarded a Diploma (IIHHT) in Indian head Massage from Southampton City College, and under the mentorship of Ann Cranham I became a Reiki Practitioner of the First and Second degree.
From 1996 to 2003 I studied Art at various institutions gaining GNVQ's from Southampton City College, A Foundation in Art Diploma from Colchester Institute, and graduated from the University of Wales Institute Cardiff with a BA (hons) in Fine/Sculpture. After re locating to Southampton I began a career in Health Care gaining a FD degree in Health and Social Care, followed by a PG Dip in Mental Health Nursing and I am currently working as a Mental Health Nurse within the NHS.
In 2012 I was awarded a level 3 certificate in Swedish and Hands Free Massage from the Cottage Training Centre (VTCT Approved). In 2014 under the tuition of Helen McGuinness I achieved a diploma in Advanced Massage and Deep Tissue Techniques. In 2015 I attended the JING institute in Brighton to gain competencies in Advanced Clinical Massage for TMJ, Face, Headache and Jaw Pain.
Natalie also took part in the 102 hour charity football match, providing deep tissue massage to the players.
---
Emma Rogers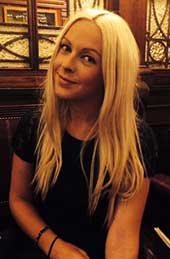 Emma Rogers has been a qualified NADA 5 Point Protocol Acupuncturist since April 2012. She obtained a Bsc Hons in Psychology in 2008 and has been working in the field of addiction and mental health (for the NHS) since 2010. Emma began providing acupuncture to her patients in 2012, as the NHS recognised a need for additional non-medication based treatments for substance addicted clients. The acupuncture treatments proved to be a very popular choice and patients quickly reported an increased ability to relax and new found outlook on their issues. Over the past 5 years, Emma has worked with patients in one to one, and group settings, to support them to address their issues and regain control in their lives. Emma has extensive experience of delivering emotional therapies such as life coaching, as well as delivering other holistic therapies such as auricular acupuncture.
Due to the obvious benefits that acupuncture and one to one emotional support has provided to her NHS patients, Emma has decided to offer private treatment to individuals experiencing difficulties with, or looking for additional support to engage in alongside, more clinical treatments. Emma will be offering consultations to all of her patients in order to create individualised treatment plans designed to focus on the variety of emotional, physical and social factors which may be causing discomfort.
---